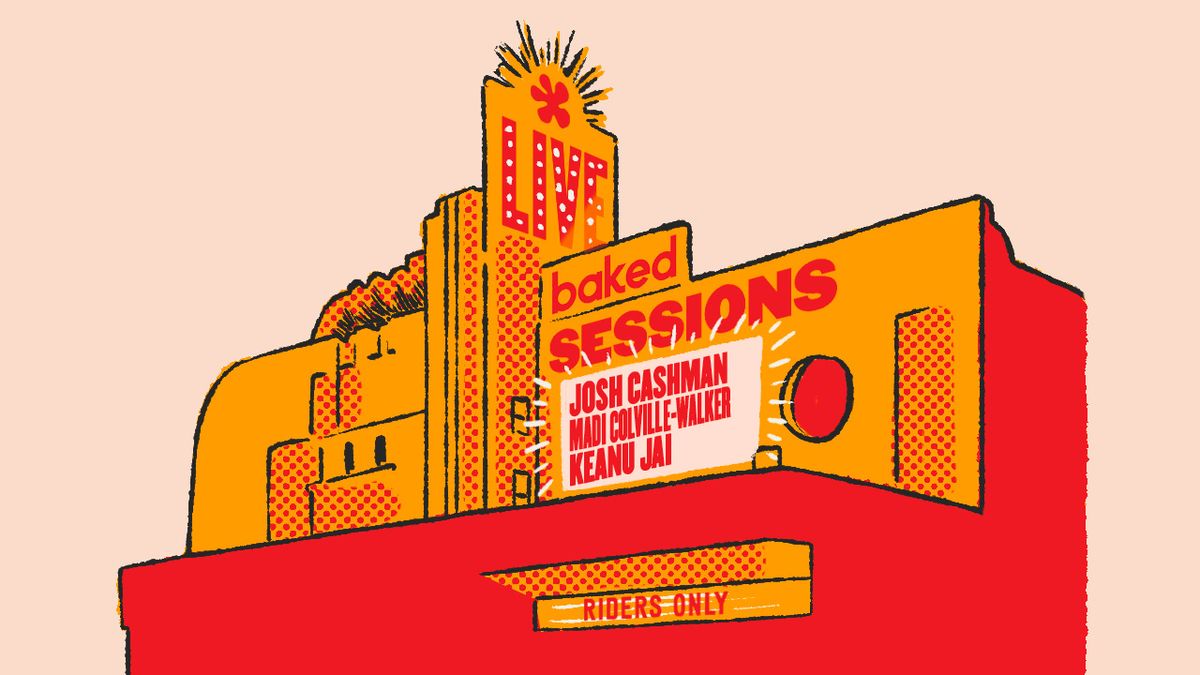 You're Invited
Discover the hero of your new soundtrack offline. We will soon host a series of bespoke showcase gatherings for our community. Make sure to join to be on the list to be in the know.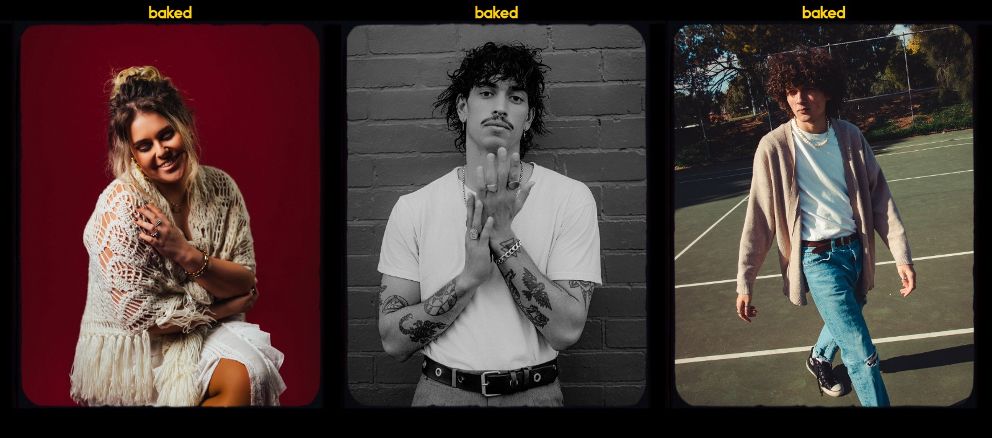 LIVE AT THE SUN - OPENING NIGHT!
★ BALLOT CLOSED ★
Come along to the opening night of baked Session's first-ever offline show series, join us at the iconic Sun Theatre and experience an enchanting evening of live music featuring artists Josh Cashman, Madi Colville-Walker and Keanu Jai.
THE LINEUP
★ Josh Cashman is a natural-born storyteller. Growing up in a household filled with music instead of television, he picked up the guitar at 11 and instantly realized that music was his life's devotion. After years of school assemblies and open mics, 27-year-old Cashman has toured throughout North America—off the back of touring with Tash Sultana, as well as featuring on their song 'Dream My Life Away'—he released his 'Collection of Colour' EP, with the single 'Butterfly' currently delighting listeners on triple j airwaves.
★ Madi Colville-Walker, finalist in the 2021 Music Victoria Archie Roach Award for Emerging New Talent, will also be gracing the stage, who has performed alongside renowned artists and collaborated with organisations like Barpridhila, Songlines, Culture Is Life, and The Archie Roach Foundation. Madi writes from the heart with the ability to transport you to another place - get ready to be captivated by her performance as she celebrates her upcoming single, 'Yinyarr mulana winyarr', out later this year.
★ Newcomer Keanu Jai, already dubbed the 'Pop Prince' by triple j Unearthed for his entry into 2022's Unearthed high, is rounding out the lineup – the perfect discovery for Harry Styles and Ruel fans.
Musician Jess Hitchcock will be your MC for the evening.
If you cannot make it but want access to future curated shows – join the list for exclusive concert experiences.  🎟️