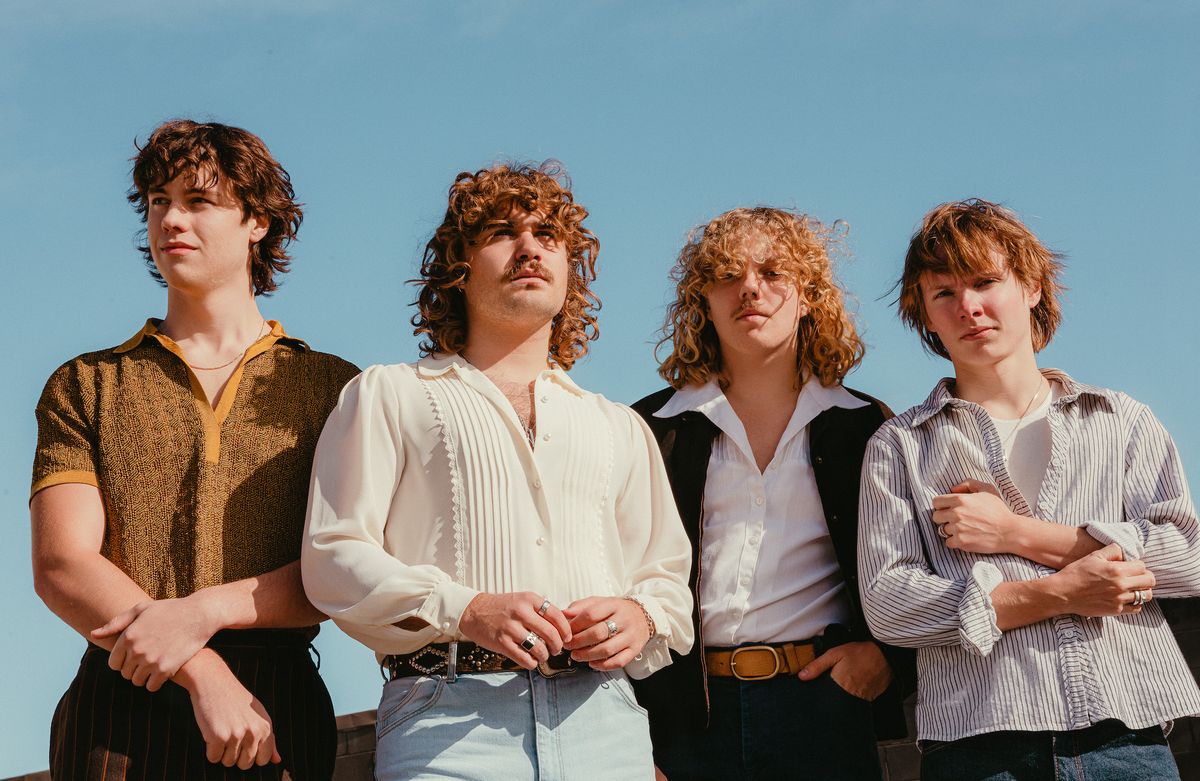 The Rions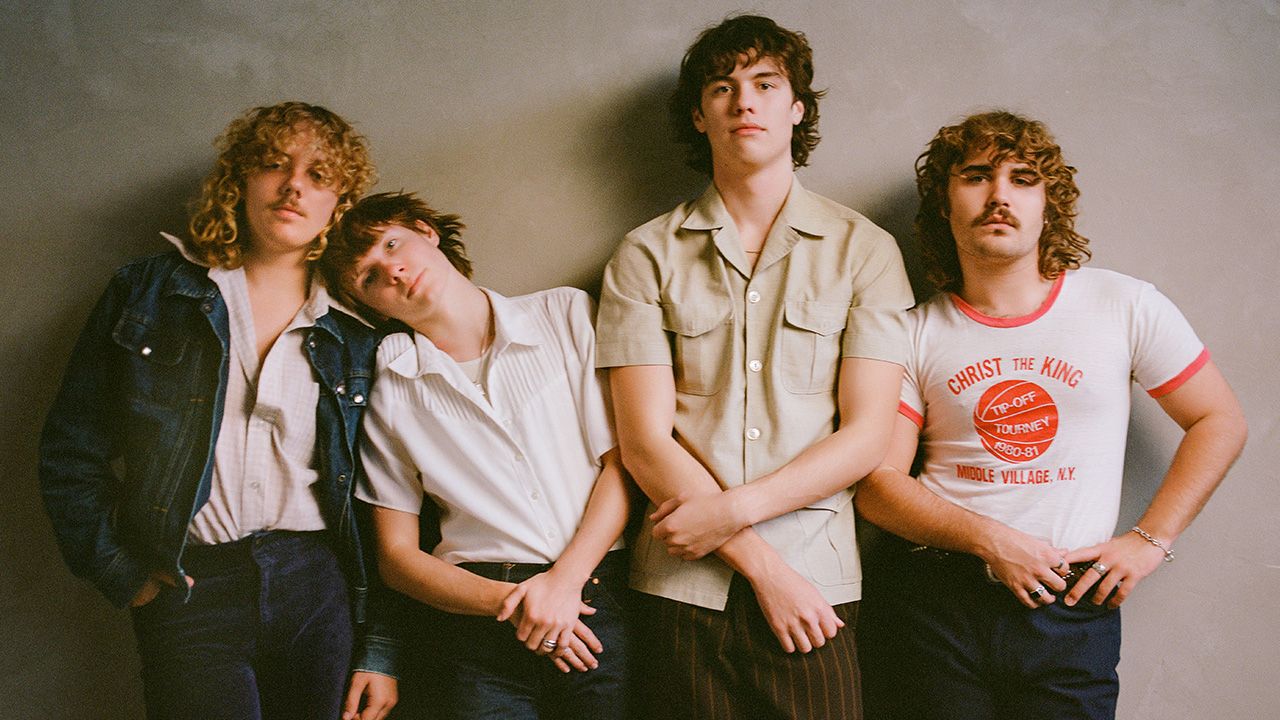 Checklist: Start a band with your schoolmates, write some infectious songs, play some local shows… and then it's the road to global domination. It sounds like something straight from a Hollywood script.
There's something cinematic about The Rions, and it's more than the exquisite vintage threads and tousled locks. Their music's an endless golden road trip where you don't have to get summer jobs, and the van doesn't die.
With 'Minivan', the band says, "We really wanted this song to reflect the wild spirit of youth, with a sound that would evoke a sense of maturing and growing into the person you want to become". This session was filmed at Fabrik studios on Wurundjeri country. Daylight streamed from the rafters into the raw grey room. "Minivan" starts with a solitary guitar from Harley Wilson, joined by Noah Blockley's voice casting a story of adventure. It's brimming with the young hearts' itch to make memories and mistakes. Once the whole band joins, it's a surprisingly thunderous effect. As it hits the post-chorus, you can almost hear a crowd chanting in the background. There's something delicious in the live feel of "This whole trip was supposed to be about finding out the man that I am". You'll be coming back for more.
It's no accident that The Rions are this easy to enjoy; they've been perfecting their sound since 2016. Propelled into the spotlight in 2021 through Unearthed High with 'Night Light' winning fans all over, including Avatar's Sam Worthington. Signing management and a booking agent, they hit the road and then the studio. Recording their debut EP, produced by Chris Collins, which echoes influences from Arctic Monkeys, Dayglow, and The Beatles.
Writing stadium-sized hooks from the cramped confines of a minivan, it's not hard to fall in love with The Rions. In fact, even if you haven't heard it before, you'll be singing along to the second chorus. Whether your heroes rode in a 12 seater or a private jet, once onstage, the music is the same. It's just that sometimes, in certain circumstances, some bands seem destined for greatness.
In the Cambrian explosion that is home-grown bands of the last few years, The Rions have emerged to fill an evolutionary niche; the eternal desire to live out a sun-kissed road trip movie. 4 schoolmates piled into the van, wooing crowds, eating chips. It's the stuff of dreams.
CREDITS
Producer, Photos JAMES MORRIS, Director, Camera Op, Lights, Edit PETER HUME, Online Editor LARISSA JANE HUME, Audio JAMES FREEMAN Mix ISAAC BARTER, Production Assistant, BTS Photos OLIVER JANSSON Location FABRIK. Special thanks to STEVE DE WILDE at UNIFIED MUSIC GROUP and MELODY FORGHANI at TWENTY THREE.