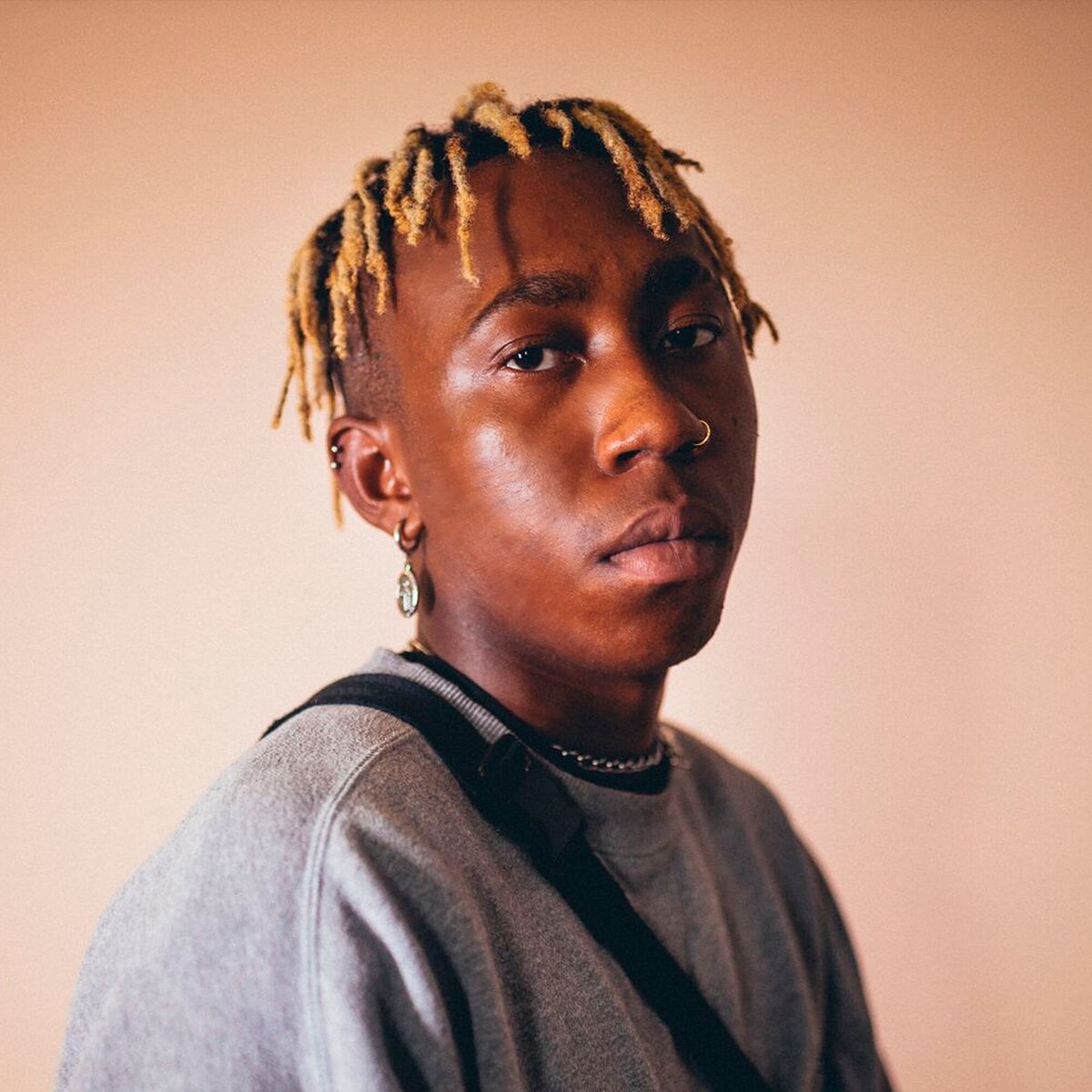 Muka Vhatti
Zimbabwe-born indie rapper Muka Vhatti is the cunning forefather of the fresh musical subgenre 'ocean trap'. Being a Perth boy, he aptly puts his style down as 'wave-y' and 'ocean-y' with jazz and punk influences. He's immersed himself in Perth's hip-hop community over the past three years, releasing singles and touring with the likes of fellow Perth rapper Arno Faraji. Last year Muka scored the acclaimed Australian Uni Sounds competition. This year he's planning to release his long-awaited debut EP, with the recent release of his new single Grey.
We present a magnetic musical portrait of Muka Vhatti in a live session of Grey. Captured in one shot, Muka's performance has an off-guard allure that ropes you in closer to his story. You can only see half of his face in the blue and purple fluorescents, but you can feel his words hit home as he closes his eyes, swaggers gently with the beat, and occasionally stares down the barrel of the lens.
Over an airy, contagious beat, he sings about the lucid realisations of addiction and grief over missing his dad: "Think i'm getting too close (close) / Need to run away / I might just overdose (dose) / My ego really grey (grey)". Produced by Perth-based producer Akuyaka, Grey has a clean, electronic hip-hop production that lends itself to contemporary emo rap. There are hints of grit in Muka's voice that draw you in. A crunch in his vocals here and there within the floaty melody, a strung-out morose tone that trickles in. It's smooth, yet evocative.
In suit with a hip-hop electronica style, Muka uses auto-tune as an expressive tool that blends his voice delicately within the production. This style communicates the feel of what he's singing about - it's chill, floaty, euphoric, out of touch with reality a bit. It's like being on drugs. The less natural-sounding Muka's voice is, the more you feel the weight of his words, and so it becomes a natural expression again. You'll find yourself staring and bopping along, soaked up by the formidable groove.
Be captivated by Muka Vhatti playing it cool in his striking, self-possessed live session of Grey.
WORDS: ROWIE WISE PHOTO: JAMES MORRIS