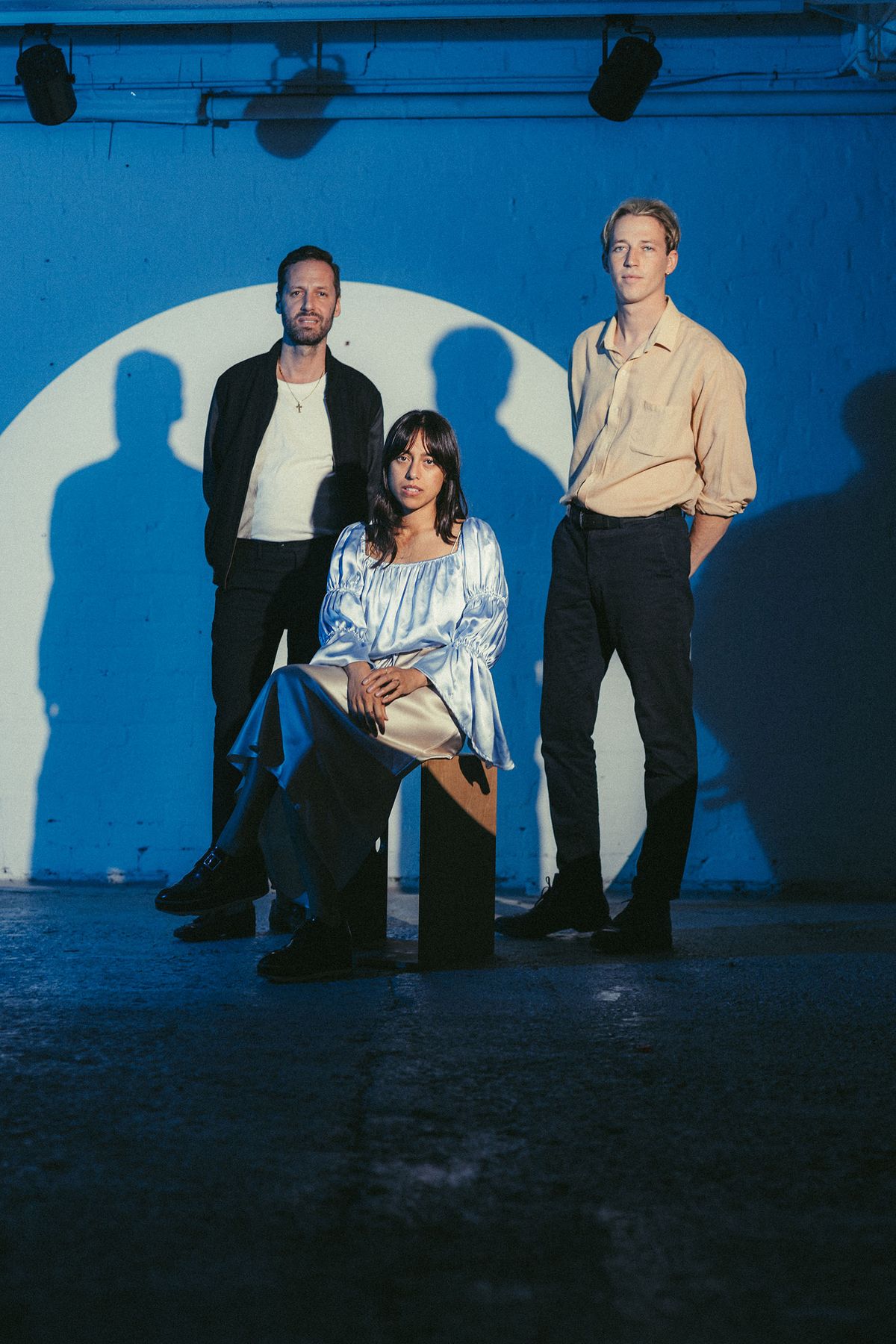 Telenova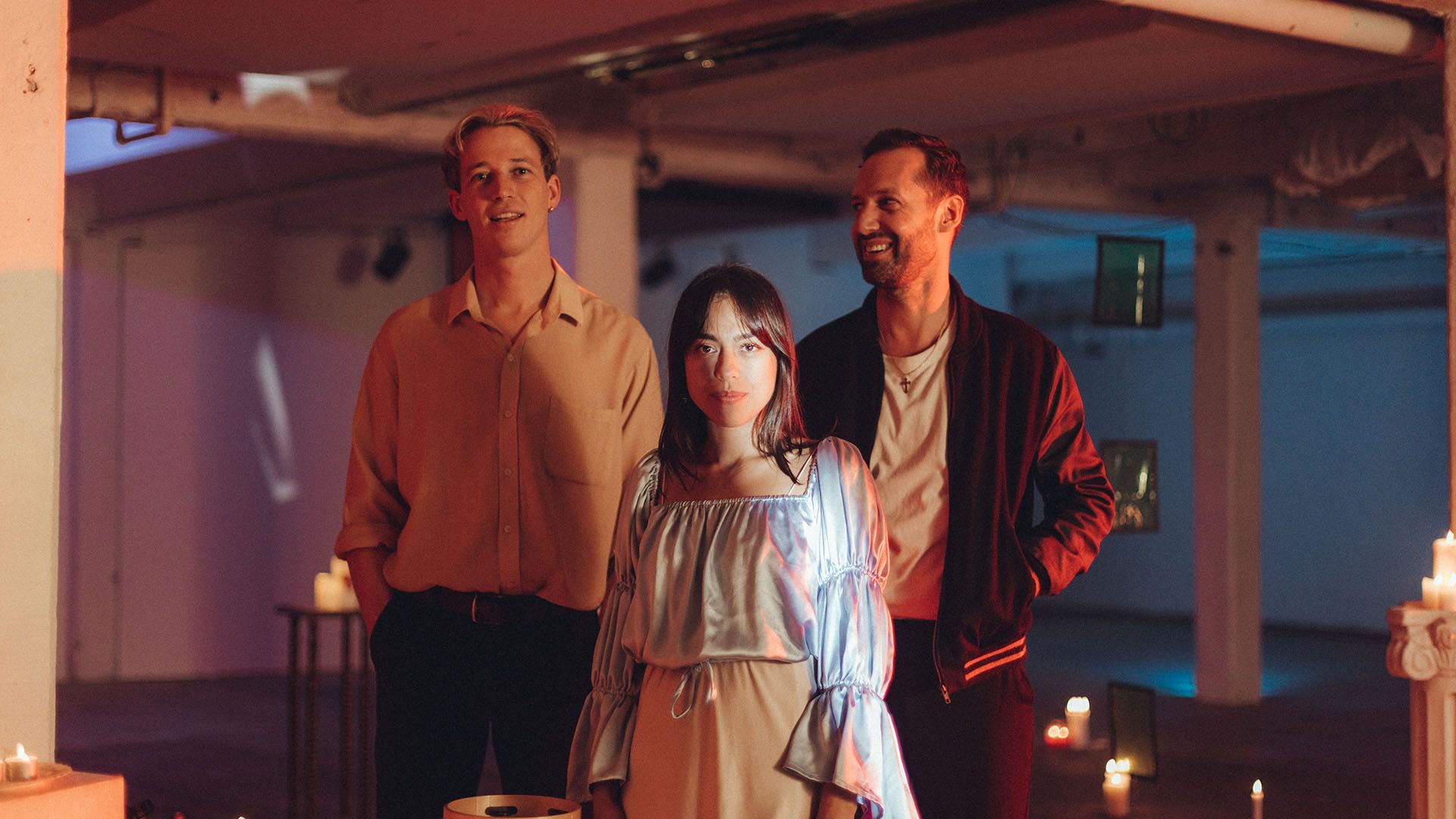 It's lights out with Telenova.
Bursting with smouldering bass grooves and crackling drum breaks, 'Haunted' won't leave you til' you're moving.Telenova are Angeline Armstrong and multi-instrumentalists Edward Quinn & Joshua Moriarty. Their polished sense of style and verve comes with experience, and boy do they have it. Telenova are a superstar art-amalgamation: Armstrong has her feet rooted firmly in the ground of filmmaking, whilst Quinn and Moriarty have emerged from the depths of the indie underground from the likes of Slum Sociable and Miami Horror. It's the holy trinity of indie.
Telenova take their trip-hop style one step further into the night as Armstrong's vocals add that addictive pop flare. Their rendition of 'Haunted' for this baked session is nothing short of magical. Strings and twinkling synths fill the air as Armstrong transports us directly to a Baz Luhrmann film with her Julietesque dress and platform kicks making for the perfect modern day juxtaposition. Cinematic and dripping with drama, 'Haunted' layers a rich sonic palette. It's a night-driving mood, reflective and full of momentum. It doesn't matter where you're going when the journey's this good.
The candles are alight as she sings:
Faded
I keep giving you up until I feel it crawling under my skin
I'm haunted by you lately
It's never enough
Now the craving is pulling me in
I'm haunted by you, so hit me again
Tinges of red glaze over the scene as we're charmed into a world of spells, bells, toil and troubles. No drummer? No worries! The talented Telenova trio have it taken care of with tantalising tempos… We've heard if you say that three times into a mirror Telenova will appear… watch here to find out.