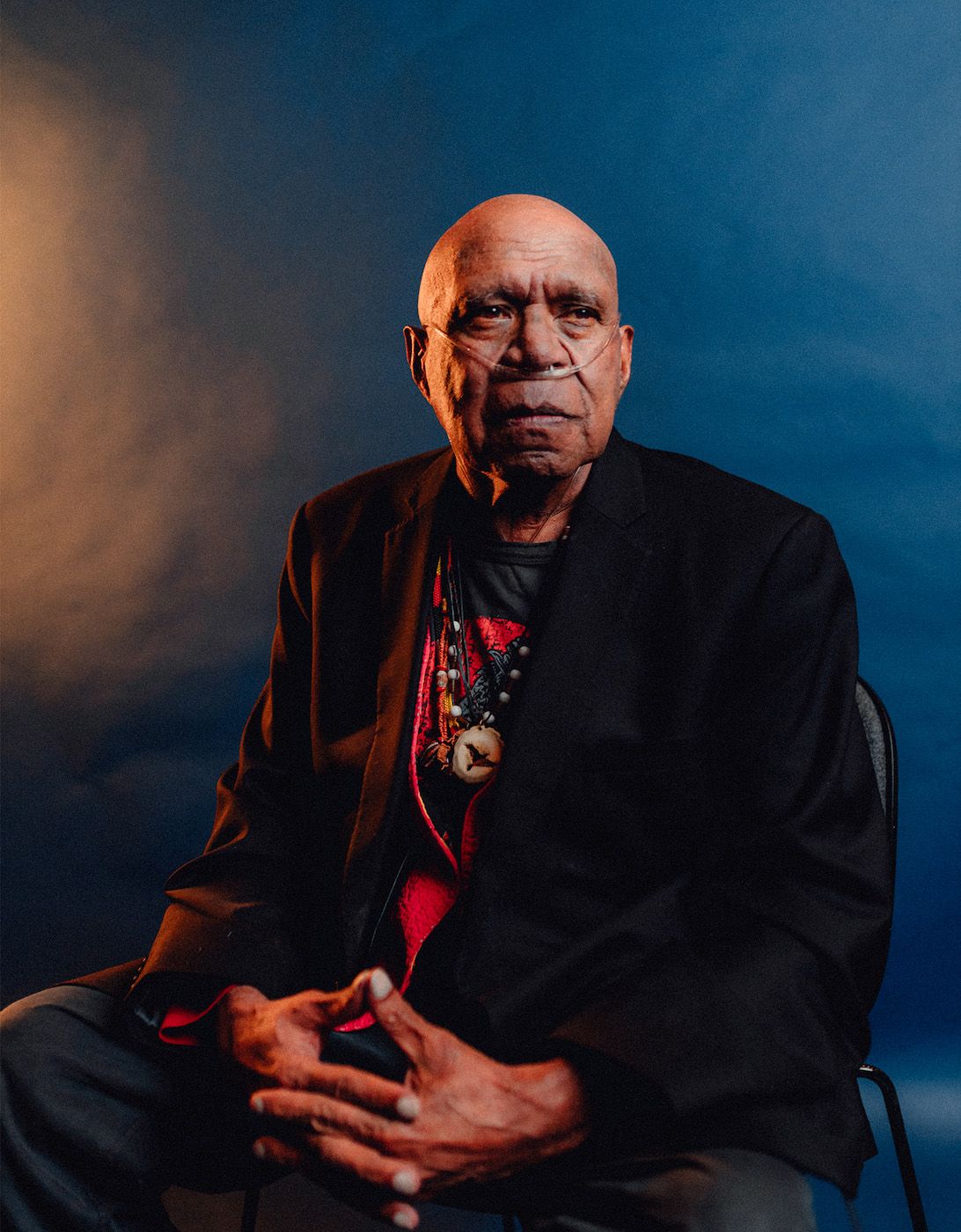 Archie Roach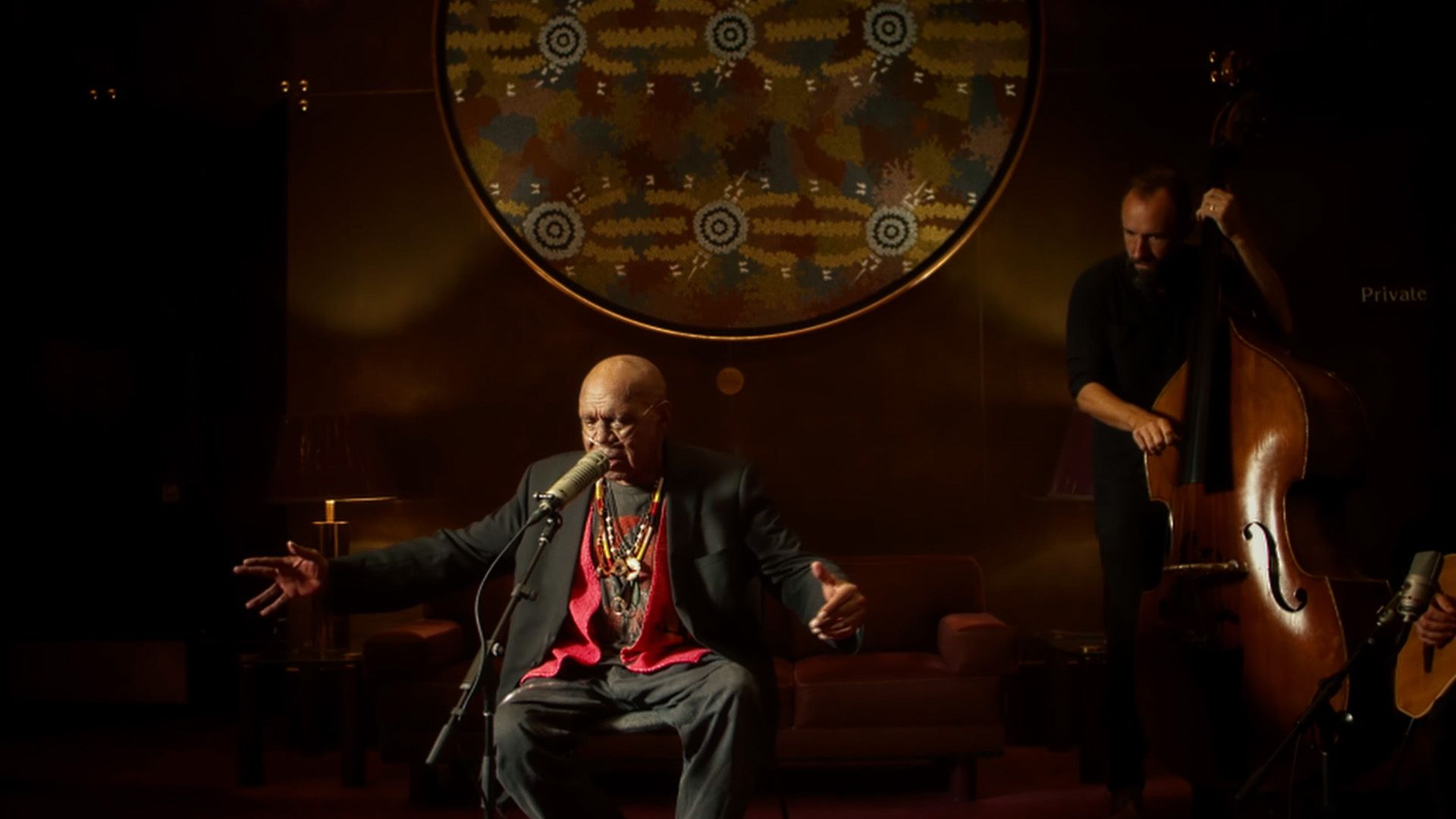 Archie Roach is an artist renowned for speaking the truth to the world. He is a Gunditjmara and Bundjalung man, a beloved Aboriginal Elder, multi-instrumentalist, songwriter, performer and human rights activist for those yet to discover his work. He performs 'One Song', a poetic tale of oneness with creation, each other and country, joined by Steve Magnusson on guitar and Sam Anning on the double bass. This session takes place on Wurundjeri land in the foyer of the Playhouse Theatre.
As he stretches his arms out wide, his spirit appears ten feet tall. The song's premise is that all things were sung into existence together, that we all come from one place. He speaks of everything - mountains, trees, wind, animals, rain, flowers - not just people. His lyrics describe our deep connection to everything around us. His words remind us that we belong to the land and must honour this truth. "Remember well what we have told you, and don't forget where you come from, Mother Earth will always hold you, and you are born of just one song." He has us anchored in silence, and we hang on to his every word of wisdom. 'One Song' feels like a letter to us all, a call to recognise our place in the Dreaming and respect that everything born of one song belongs to each other, a timely reminder for us to realise our responsibilities and ties to our one song.
Archie Roach has enriched our lives through his ability to share and use his voice. He is a once in a generation artist. His song 'Took the Children Away' from his debut album Charcoal Lane (1990) is still critically relevant today, as far too many First Nations children live in out-of-home care. For decades, Archie Roach has inspired healing at the forefront of culture through his truth-telling artistry. 'Took the Children Away' has been considered so poignant that it has been recognised with a Human Rights Medal and added to the National Film and Sound Archive. He has been awarded many accolades for his work. In 2013, he won a Deadly Award for a 'Lifetime Contribution to Healing the Stolen Generations', and in 2020 he was inducted into the ARIA Hall of Fame.
Archie Roach's words are now a part of our collective story, words we should all breathe in and breathe out as we remember we are born of one song.
CREDITS
Director, Grade PETER HUME Producer, Edit, Photography JAMES MORRIS BTS Photography JACINTA KEEFE Producer, Online Editor LARISSA JANE RYAN Audio ISAAC BARTER Camera Operator, Lighting MICHAEL HALES Camera Operator JESSE LEAMAN Production Assitant, Words SELIN RUBY Location ARTS CENTRE MELBOURNE