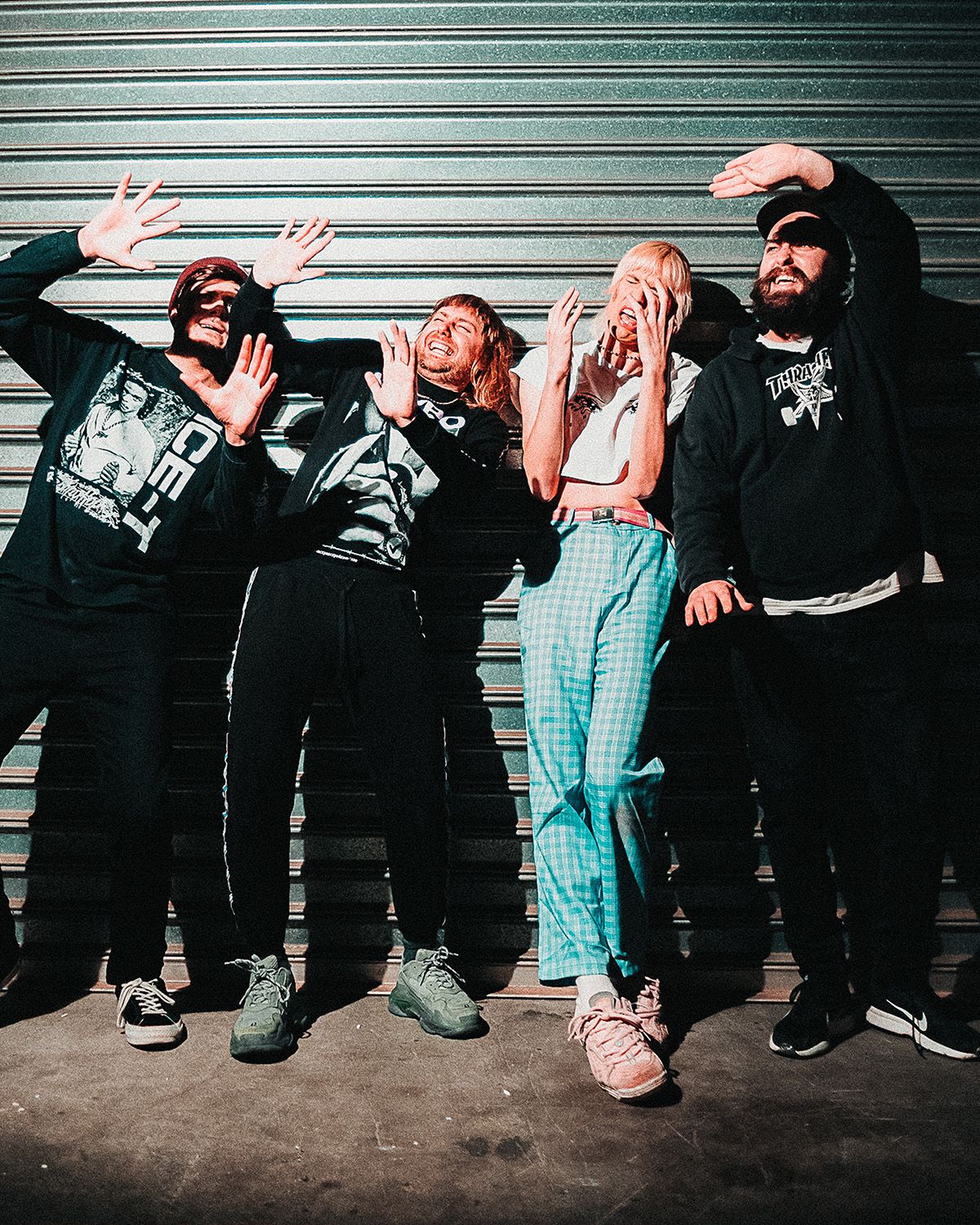 Private Function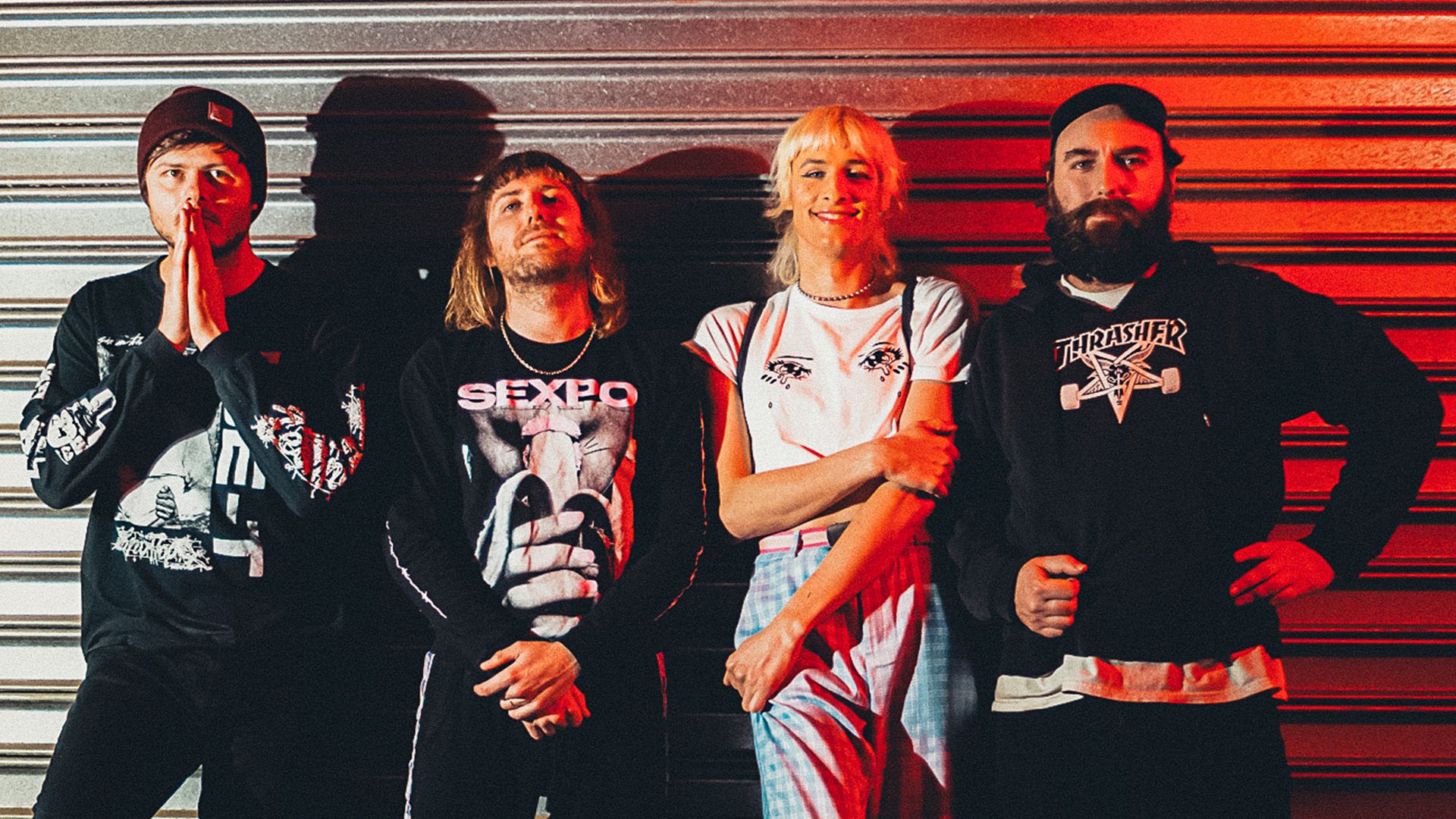 Over their three year career we've watched in awe as they've spat, sweated and swung from the ceiling of just about every venue in Melbourne— still simultaneously managing to melt the faces off all breeds of gig-goer. Today, we're truly honoured to bring you the minute and a half of chaotic energy that is their new track 'I Don't Wanna Make Out With You'. Buckle in.
Having signed with Damaged in May this year, Private Function's forthcoming album 'Whose Line Is It Anyway?' is as highly anticipated as it is not for the faint-hearted, with 'I Don't Wanna Make Out With You' our first real taste of the 13 track collection of vicious punk-rock set for release on August 28th.
Dressed in his best 'Sexpo' long sleeve, front-man Chris Penney poses proudly in front of a bunch of fittingly erratic flashing lights, launching into the opening line "You're so damn beautiful, but I don't wanna make out with you!".
Known for their distinctly provocative and often sarcastic brand of lyricism, it comes as no surprise that the four-piece have presented us with yet another belter with a cause. In a press release earlier this year, the band described the new track as "exercis[ing] the fundamental right that people have to turn someone down if they feel their personal space is being invaded".
"It doesn't matter what your sexual preference is, or whether you identify as a girl, guy or somewhere in between," they said. "If you're a person and someone is hassling you, you can tell them to fuck off and not feel bad about it."
Boasting other titles like 'Irresponsible Dog Owner (I'm An), 'Grabbing My Butt' and 'Give War A Chance', we can only wait in pure agony until the end of this month. Until then, watch Joe set a bass guitar (sic) on fire in our warehouse.
Private Function, still very much on top.
CREDITS
Director, DP HAYDEN DIB Producer, Edit, Photography JAMES MORRIS Audio ISAAC BARTER Words JEMMA HOLLWAY Online Editor LARISSA JANE RYAN Graphic Design SEBI WHITE Socials MEG SALPIETRO