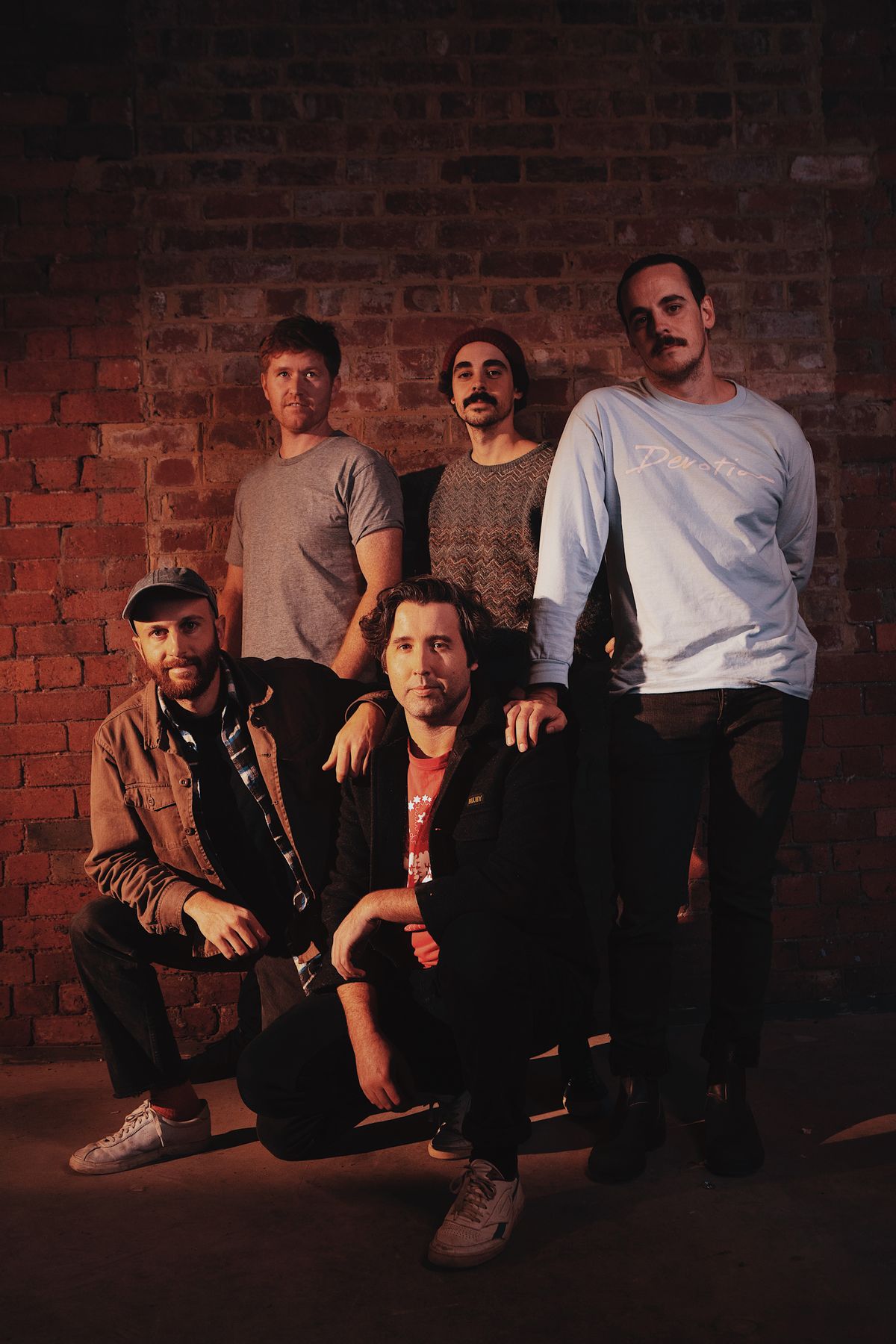 Rolling Blackouts Coastal Fever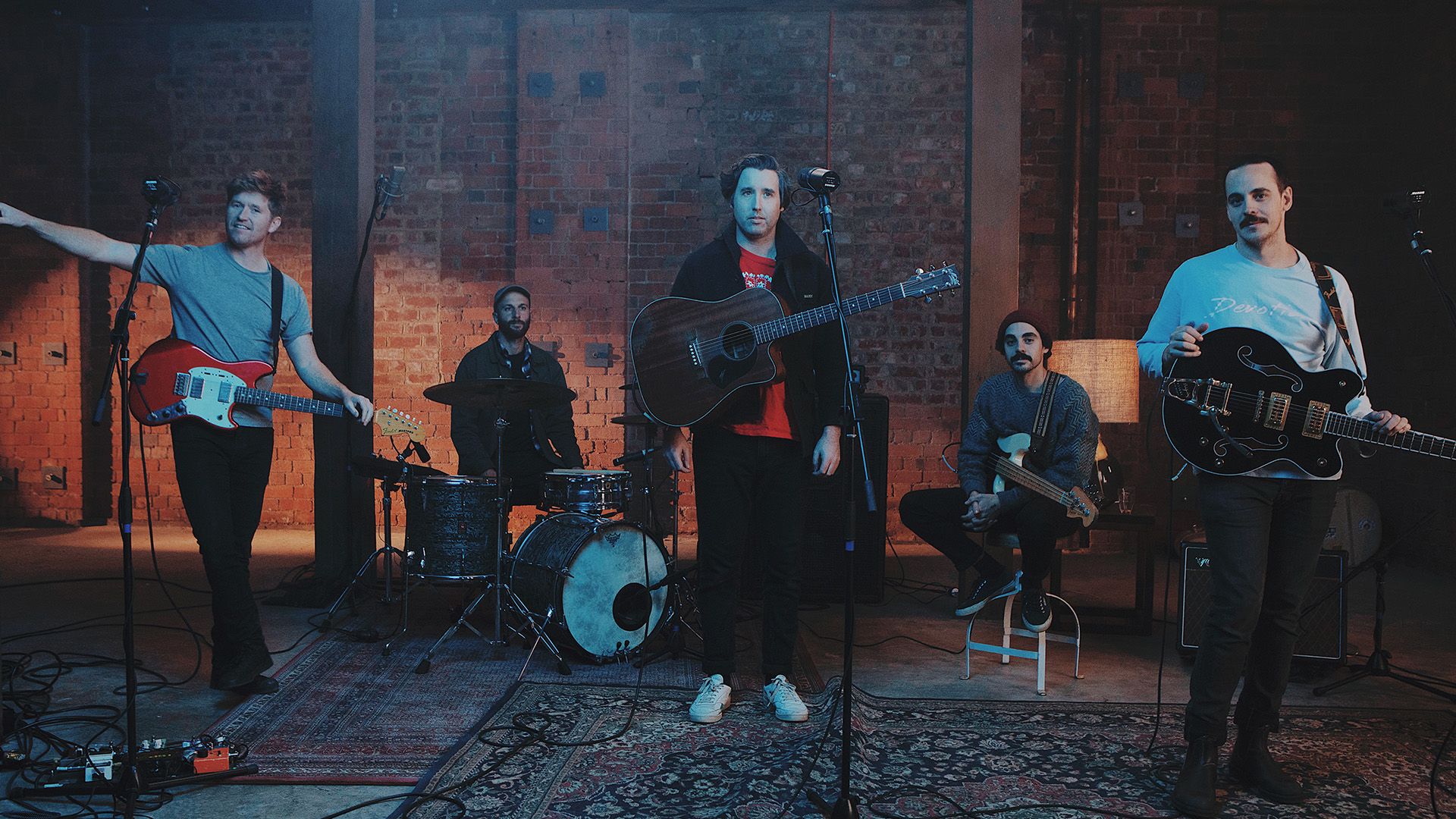 Prepare to be uplifted by Rolling Blackouts Coastal Fever performing 'She's There' from the new album Sideways to New Italy. This Melbourne five-piece has made a name for themselves as makers of formidable hook-laden jangling indie rock, amassing fans for their wistful lyricism that's both dreamy and direct. Their first album Hope Downs (2018) was underlined by sold-out headline tours and festivals over the past few years, including Coachella and Primavera Sounds. Since then, they've written and released 'She's There' as part of a collection of songs inspired by people and places that have shaped them, and the band's own attempts to maintain connections and create familiarity during their disorienting time on the road.
The live session opens with 'She's There' with a steady rhythm that doesn't let up, and you can immediately tell it's all about the song and the story. The space is a red brick studio with a tall ceiling, with a blue overhead light melting with the glowing lamps in the corners. As they play, they stand there unassumingly lost in the song, locking into a tight, bright groove. The five-piece creates a big sound that bounces off the hard surfaces, sounding close but also far away. 'She's There' is lush and sizzling, with jangly dual guitar hooks and vocal harmonies. With 80's indie rock influences, the driving, clean electric guitars blend with their contemporary writing and sonics.
Joe White's voice has an edgy warmth to it that draws you in, conversationally lilting at the ends of lines. In the songwriting, there are chasms of heartache hiding in the smallness of a moment: "Stuck on the edge, she said / Time, it's a river / Only one way, down together". You get a sense of drama with a sense of something down-to-earth, in an intimacy that's so relatable and accessible. When they all join in on vocal harmonies for key parts like 'she's there / she's rare', it bolsters the refrain into your head. Within no time you're nodding along and humming those familiar bites of lyrics as if it's become a classic on first listen. And second, listen. And fifth.
CREDITS
Director HAYDEN DIB DP  MATT DE SOUSA Producer JAMES MORRIS Photography LAURA DU VÉ BTS CAMPBELL JAMES Audio Engineer JAMES FREEMAN Audio Mix ISAAC BARTER Words ROWENA WISE Online Editor LARISSA JANE RYAN Graphic Design SEBI WHITE Socials MEG SALPIETRO