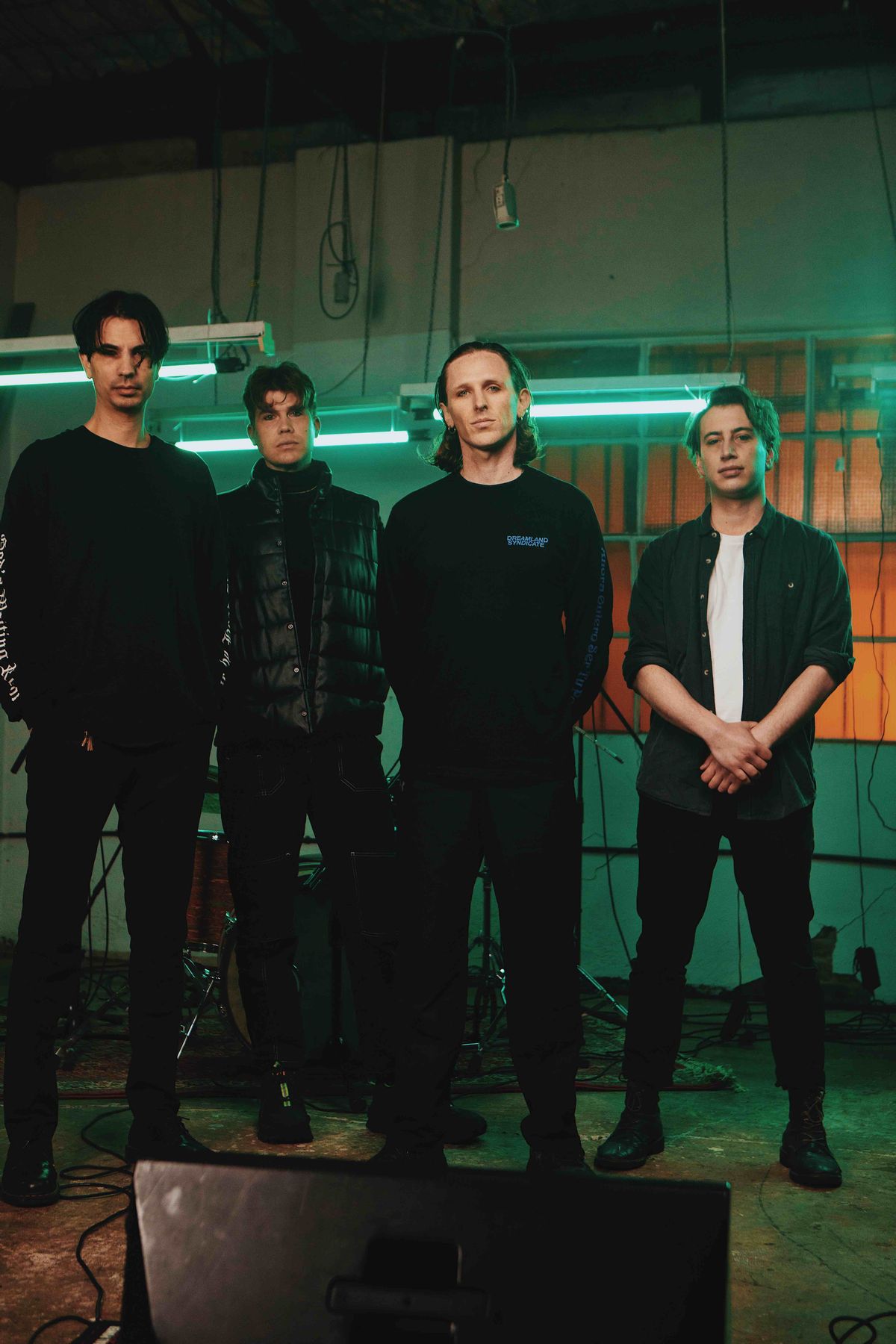 These New South Whales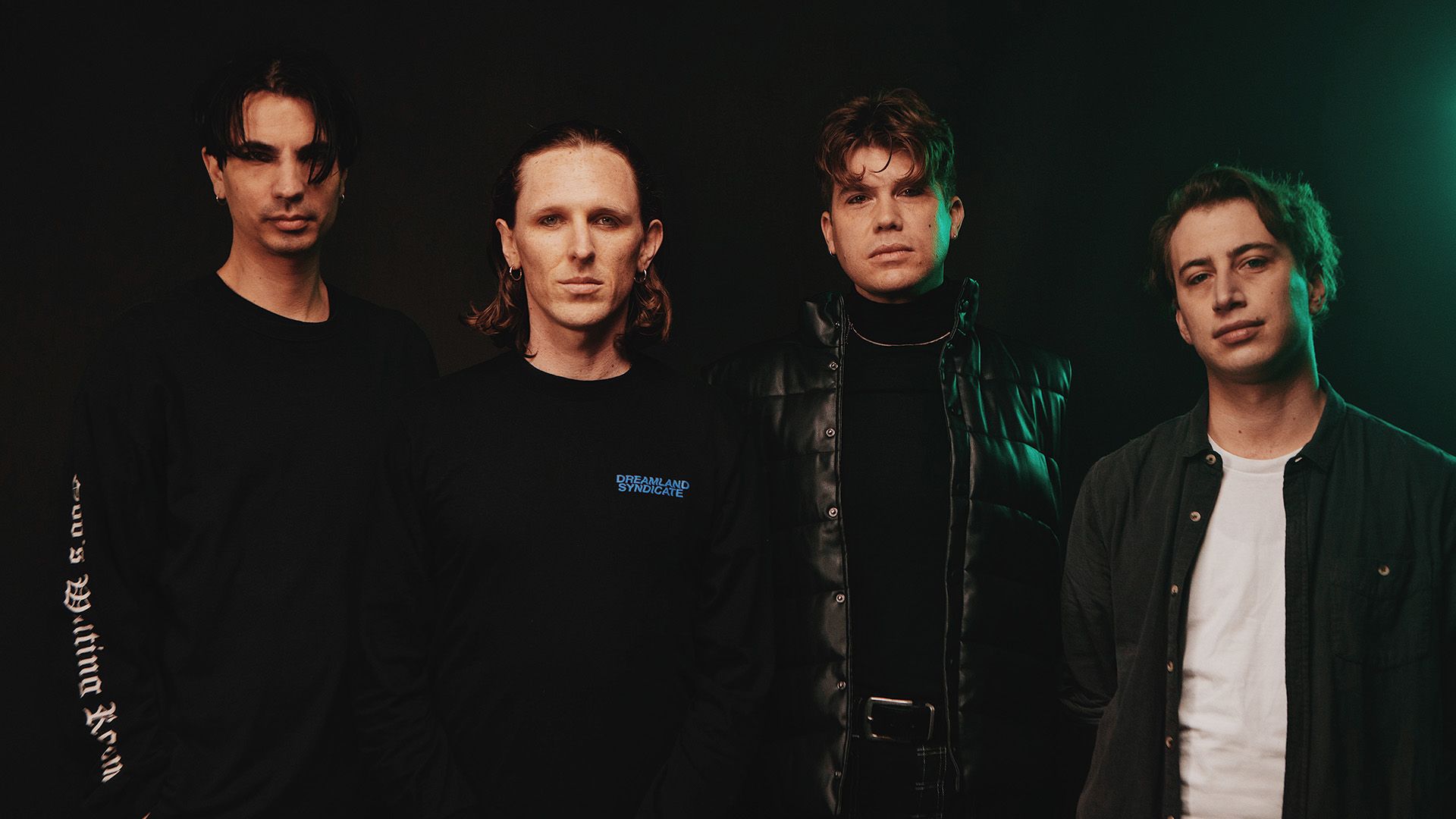 Behold the art-punk brilliance of These New South Whales in their live performance of 'Nerve 2 Reverse'. Taking influence from punk, metal, new wave, and goth, the foursome formed in 2011 earning an early reputation in Sydney's underground punk scene as an obscenely compelling act. Released May 2019, 'Nerve 2 Reverse' flag shipped their shows at The Great Escape (UK) as well as a bunch of European headline shows.
This live session makes you feel like you're at a warehouse gig. These New South Whales stand in a concrete shed-like room, with cracked walls and bars on the windows. You can make out their faces by the yellow street lights through the window, and flickering green fluorescents above them. It's nothing short of electric. They hit the ground running with a gritty fast-paced drum and bass part, driven with the snarling rhythm-heavy guitar. In line with the punk-rock style of minimal instruments, the sound field they create is dense and infectiously fun. Watching it feels like you're letting loose all that pent-up energy you reserved in lock-down.
Jamie Timony's vocals quickly soar with an eloquent punk attitude and a doubling effect that thickens it and gives it an awesome edge. His cut-through range has punch, expression and relentless lyricism; "Never had the nerve to reverse / Never had the chance to progress / The mess you left me". Even after the first listen of this two and a half minute song, the anthemic chorus will definitely get stuck in your head. In Jamie's words, "Nerve 2 Reverse is about deprogramming and overwriting bad code. Restore yourself to your factory settings—today!" Though there are subtle elements of catchy surf-rock, it's got a solid in-your-face quality that you'll be nodding your head to instantly.
Continuing the sheer power of punk-rock expression, These New South Whales bookend their performance of 'Nerve 2 Reverse' with a sneaky taster of their next song to be released; "Film the cops/film the cops .... film them on the job/film them on the job". After watching, you'll be hooked, hoarse and puffed out of breath.
Let These New South Whales rattle your senses.
CREDITS
Director HAYDEN DIB DP  MATT DE SOUSA Producer JAMES MORRIS Photography LAURA DU VÉ HMU RAFFAELLA TOMAIUOLO BTS CAMPBELL JAMES Audio ISAAC BARTER Words ROWENA WISE Online Editor LARISSA JANE RYAN Graphic Design SEBI WHITE Socials MEG SALPIETRO