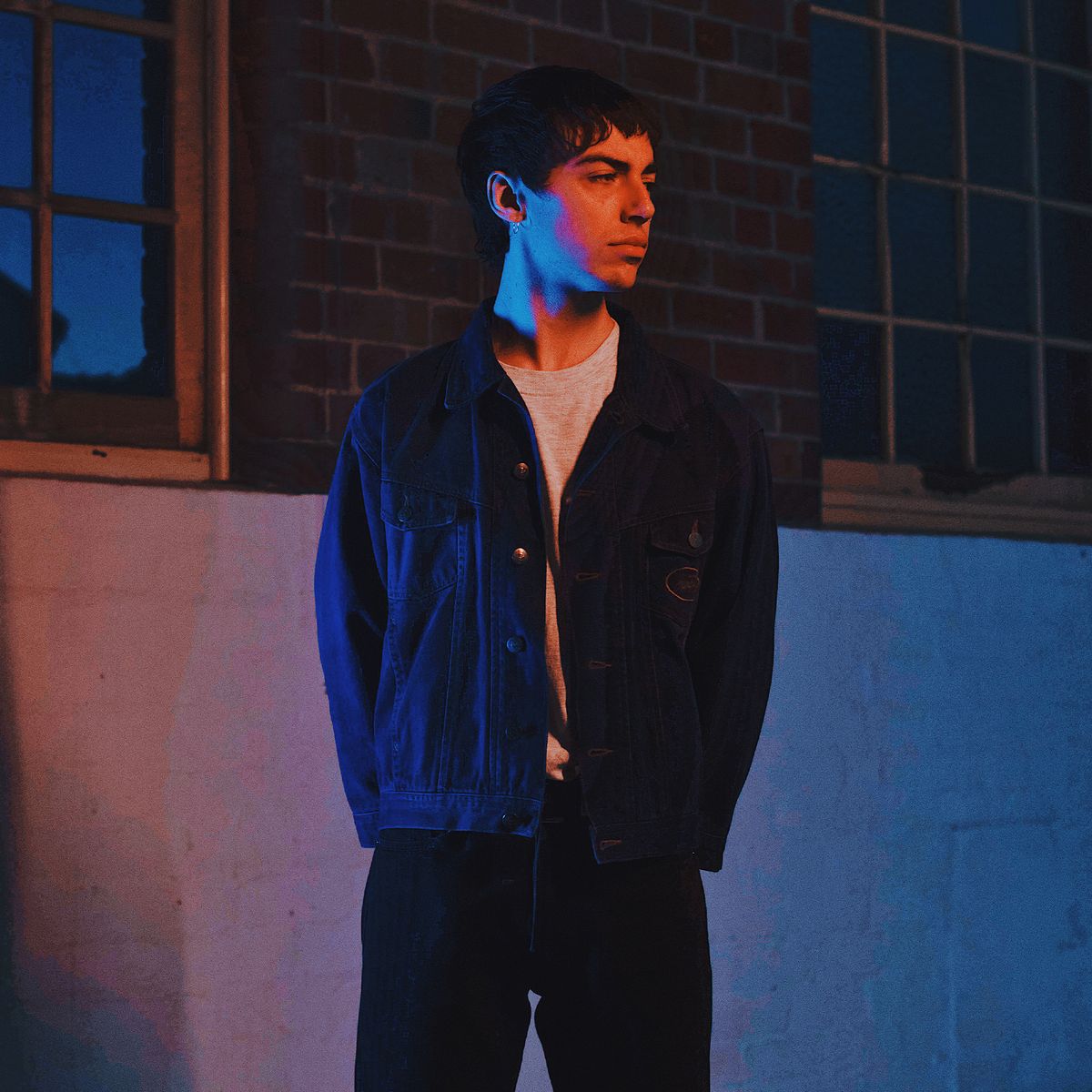 Tyne James Organ
This week we have a compelling performance by Tyne James Organ with his topical new single 'Hold Me Back'. Hailing from Wollongong, the 24-year-old Melbourne artist is known for his raw, emotive voice, dubbing him as a sweet, sensitive king of punchy indie pop. Since 2017 Tyne has written and released an array of widely-acclaimed singles, all of which put meaningful themes to the forefront of Australian indie-pop. He's toured with the likes of Lime Cordiale, Middle Kids and Jake Bugg. In 2019 he released his debut EP Persevere, which took a crowd of thousands by storm at his Splendour in the Grass live set.
In this live session, Tyne performs a stripped-back rendition of 'Hold Me Back' with a choir. Tyne stands in a large empty hall with some twenty backing vocalists that stand in shadows.
Light pours into the corner in the background, and it's just enough to light up Tyne's face. The song starts with the chorus, reverberating to fill the whole room. As he drives the song with an open-chorded guitar riff, his voice belts and breaks with hot-blooded intensity, then softens in tender, gravelly moments.
'Hold Me Back' is about confronting the issues of consent and misogyny, calling out those who will not atone for their wrongdoing unto others. The lyrics are candid, poetic and evocative; "Hold your tongue / one more word out of you and you're done / no one should have to face the fear of what you are / So begone, you do not understand when she said no". The more Tyne sings 'Hold Me Back', the less he holds back. It's a gritty, dauntless declaration of the need to call out sexual abuse and the objectification of women, instead of turning a blind eye.
The choral group accompaniment gives the song an impressive power, as they sing in unison with Tyne's melody. The effect makes it sound like one voice coming from the mouths of many, in glorious broken silence. It's potent, punchy and sincere.
CREDITS
Director HAYDEN DIB DP  MATT DE SOUSA Producer JAMES MORRIS Photography LAURA DU VÉ HMU RAFFAELLA TOMAIUOLO BTS CAMPBELL JAMES Audio ISAAC BARTER Words ROWENA WISE Online Editor LARISSA JANE RYAN Graphic Design SEBI WHITE Socials MEG SALPIETRO